Sailing Yacht Rosie is a pristinely-kept, fully-crewed 36' vessel perfect for anniversaries, birthday parties, romantic date nights, small team meetings, and more.
2-hr Lake Union Sunset Tour
This relaxed cruise is the perfect evening activity for any occasion. Bring a bottle of wine and watch the sun set while sea planes take off and land nearby. You'll see Gasworks Park, MOHAI, Lake Union Historic Ships Wharf, floating homes, and Seattle's beautiful skyline. Let us know your preferred start and end time and we'll make it happen!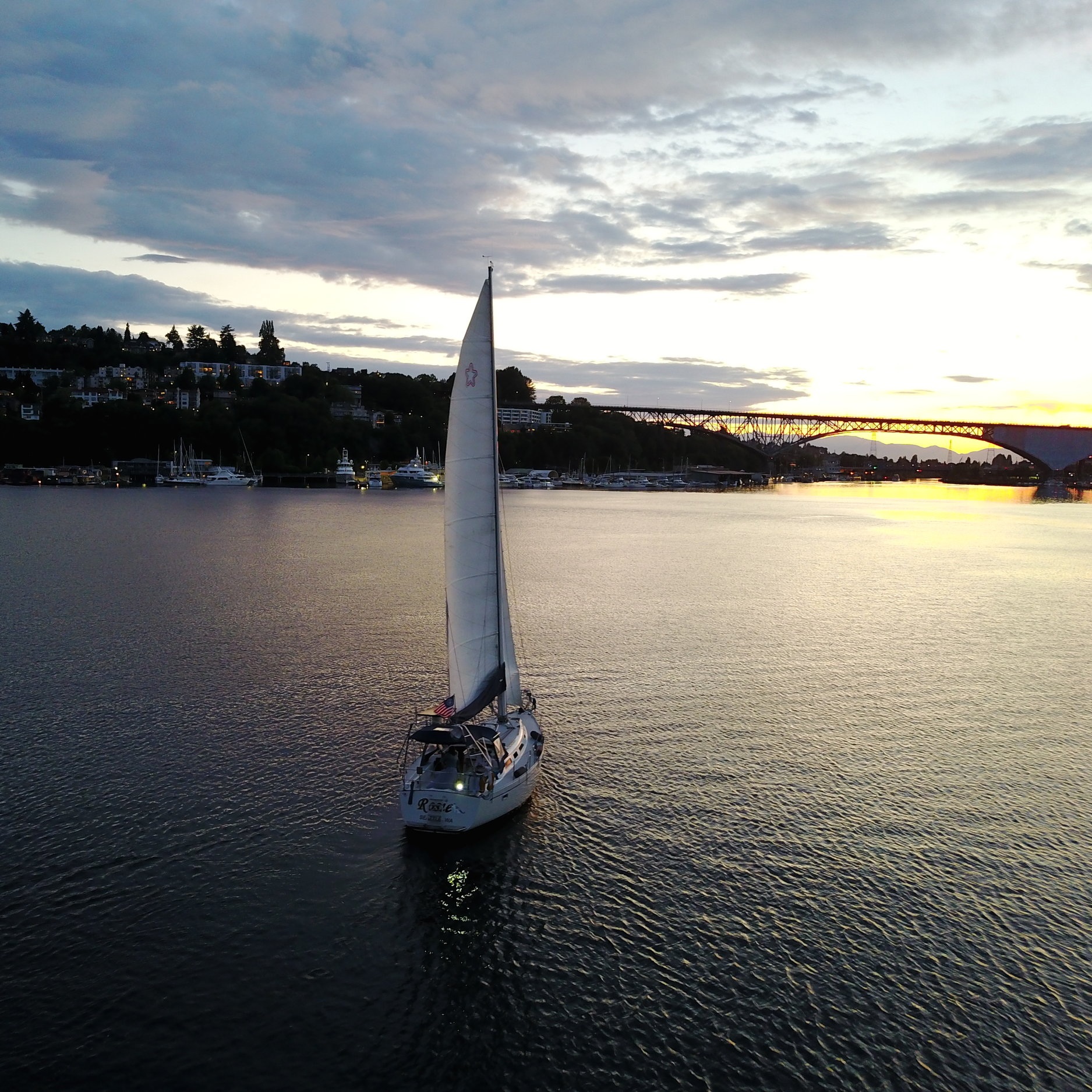 4-hour Seattle Sailing Yacht Tour
Your half-day tour starts with motoring past Gasworks Park and raising two drawbridges on our way to Lake Washington. You can try your hand at raising the sails and sailing the boat yourself, or sit back and relax. We serve snacks and non-alcoholic beverages. You are welcome to bring responsibly-consumed alcohol aboard.
Customized tours including time for swimming from the boat are available!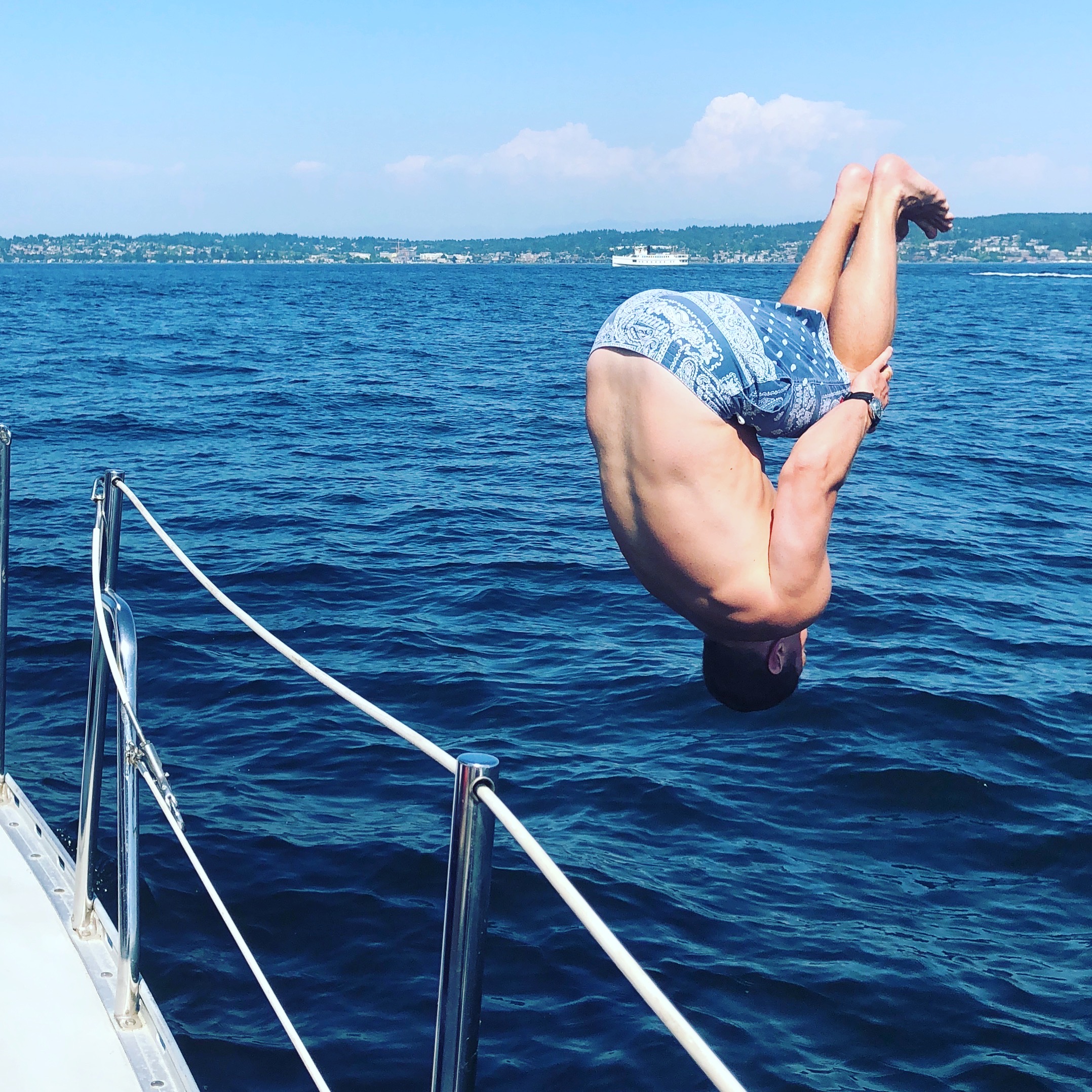 Full-day Locks & Puget Sound
During this approximately 8-hr tour, you'll join us as we raise two drawbridges, transit the Ballard Locks and enter Puget Sound. You can participate as fully as you like while we sail toward downtown to see the Seattle skyline before returning to Lake Union. We'll serve lunch and snacks.
Contact us about your private event.